Without this world of blogging there are so many places I would never have seen or even known about. Thanks to
VP at Veg Plotting
I've just learned of one more place that if I'm ever in England I would have to visit. Go read about VP's trip to the Westonbirt Arboretum and view some of the photos she took. The first photo is a classic fall shot if I've ever seen one! You might also want to stop by and see the fiery fall photo VP posted for
Garden Bloggers' Bloomday
, it's most definitely worth a look!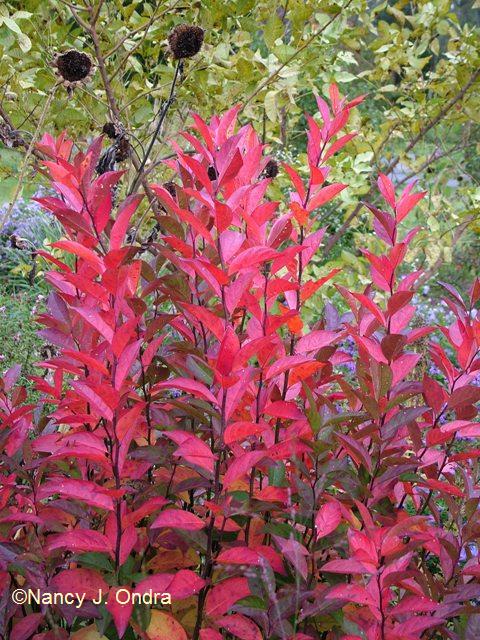 Today we can also take another
trip to the Keystone State
with Nancy Ondra, garden writer and blogger for Gardening Gone Wild and
Hayefield
. While the rains may have dampened some of the fall foliage fun we can still view some great gratuitous leaf color! Nancy plays with the camera and Lake Nockamixon to give sus some reflections of fall and brings us to her own garden where I was stunned by the blazing red of her
Itea virginica
(Sweet Spire). There's lots to see ~ just don't ever plant the
Toxicodendron radicans,
no matter how much you like its fall color!
Labels: Fall color, Fall Color Project 2009